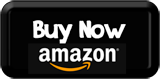 "Duty and Desire kept me captivated from the first sentence to the very end. An enticing Downton Abbey-style saga, but set in India! I simply adored it and I cannot wait to read the next book in the series. "  ~~Barbara Bos, Managing Editor, www.booksbywomen.org  
"Duty and Desire is a resplendent deviation from the stereotypical portrayals of Indian lifestyle. Duty and Desire, makes for desirable read, indeed." ~~ NRI Pulse News
                                                     ~~~~~~~~~~~~~~~~~~~~~~~~~~~~~~~~~~
Welcome to the home of contemporary, international fiction where the east and west blend in one kaleidoscope and diversity is one beautiful haze of beliefs, values, races, cultures, creed and culmination of colors.
Technology has enhanced everyone's  lives and I believe we are only one mouse-click away on the same page and level on one playing field.
Are we really?
Take a microscope and listen to the languages and dialects spoken, the spices, flavors, aromas and seasonings that pepper everyone's lives. Do you hear a different story in every human being?
I do. But I don't stop. I challenge every fiction character in their pursuit and find their answers in your truth. Your reality. 
I am curious about your culture, the traditions imprinting your beliefs, values and your life. How do your fixed impressions, predetermined mind-sets and habit-to-stereotype and judge others define your thinking patterns and behavior?
You see, I have family and friends scattered across the globe and still question why, despite leaps in technology and communication, meaning continues to get lost in translation.
I write to give you the will to find meaning in your life, the courage to overcome obstacles and empower yourself so that you can find, shape and define your happiness.
Truths shape my fiction. Secrets unfold in my stories. I have lived with these characters for a lifetime and I hope they will find a home with you.
Flip open the pages of my novels, if you will, because these are the books that I hope will Bridge Cultures and Break Barriers.  
Hold your breath for June 2, 2020 releases by Scarsdale Publishing !! 
LETHAL SECRETS and
THE PRICE OF FREEDOM!!